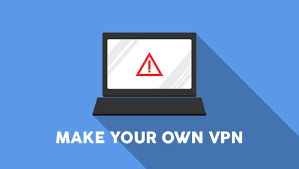 How to setup your personal VPN for 1$
Here we will learn how to create your own personal VPN for 1$/month for 1 minute. OpenVPN or WireGuard to your taste.
Register on VPS provider: FirstByte or FirstByte.pro(cheaper)
Go to next link and click button "Order". For example on 'EU-KVM-SSD-START-FIN' tariff plan for 222 roubles.
In opened menu select Operating system as "Ubuntu 20", and next click button "В корзину".
Now don't forget to enter the Promo code (Промокод): refer_16164. And click button "Оплатить".
VPS will be creating approximately 1 hour.
After it you will be take email with all passwords.
Connect to created VPS by SSH by using the received credentials and run next command:
- if you want OpenVPN:
wget https://git.io/vpn -O openvpn-install.sh && bash openvpn-install.sh
- if you want WireGuard:
wget https://git.io/wireguard -O wireguard-install.sh && bash wireguard-install.sh
Answer to all questions by default
Console program install all needed components and in the end give you message about location of created special configuration file. You must download it to your PC.
Go to official web sites OpenVPN or WireGuard and download and install apps for your OS or Smartphone.
Installed App will be ask you for auth file. Give it to him. Press "Connect".
Profit!!!
Sources:
Афоризм дня:
Мы потому клеймим ложь наибольшим позором, что из всех дурных поступков этот легче всего скрыть и проще всего совершить. (523)